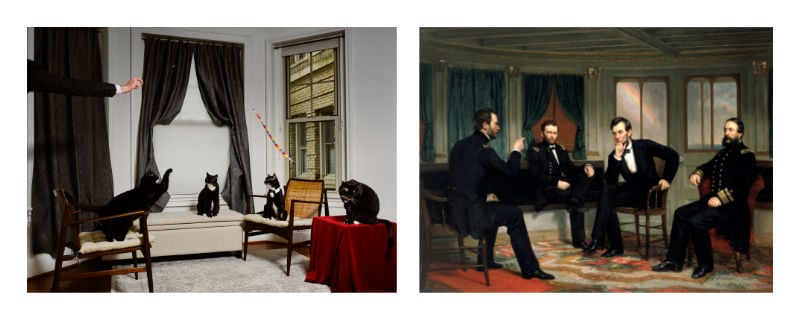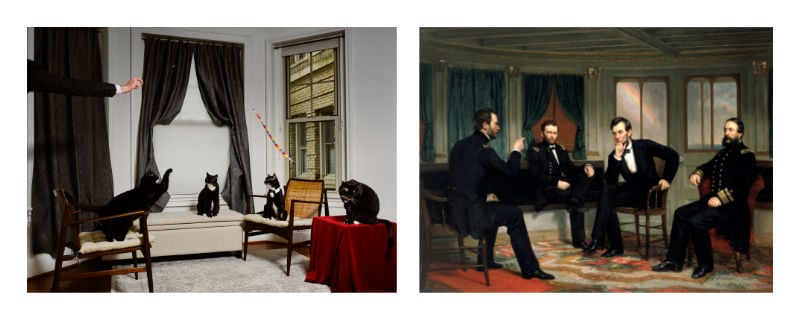 The Purrmakers
$150.00
Photography by T.J. Kirkpatrick. Limited Edition of 25 with artist signature on back. Diptych of The Purrmakers and G.P.A. Healy's 1868 painting The Peacemakers.
Professionally printed image using gallery-quality satin paper with a manufacturer's archival rating of 25+ years.
6.5" x 18.5" image on 9" x 20" sheet
Each order is custom printed and checked for quality before shipping. Please allow 4-6 business days for your order to be printed and shipped via USPS.
*Please note that delays may occur due to COVID-19*
Store hours are Mon-Fri, 10am-4pm EST. If you order outside of these hours we will process your order beginning on the next business day.